As Los Angeles locals, we take our manicures seriously. When it comes to pampering our nails, only the best salons will do. But finding the perfect nail salon in a city as big as LA can feel more frustrating than a broken nail.
You want a clean, relaxing spot for flawless gels, acrylics, or natural nails. At reasonable prices that won't break the bank. Is that too much to ask for?
Well, turns out LA is home to dozens of fabulous nail salons—you just have to know where to look.
As self-proclaimed nail salon reviewers, we made it our mission to find the absolute best manicure spots in LA.
The Best Nail Salons in Los Angeles, CA
We've tried them all: the fancy bougie salons to hole-in-the-wall hidden gems.
From Santa Monica to Downtown, these are some of the highest-rated nail salons that will leave your nails looking snatched.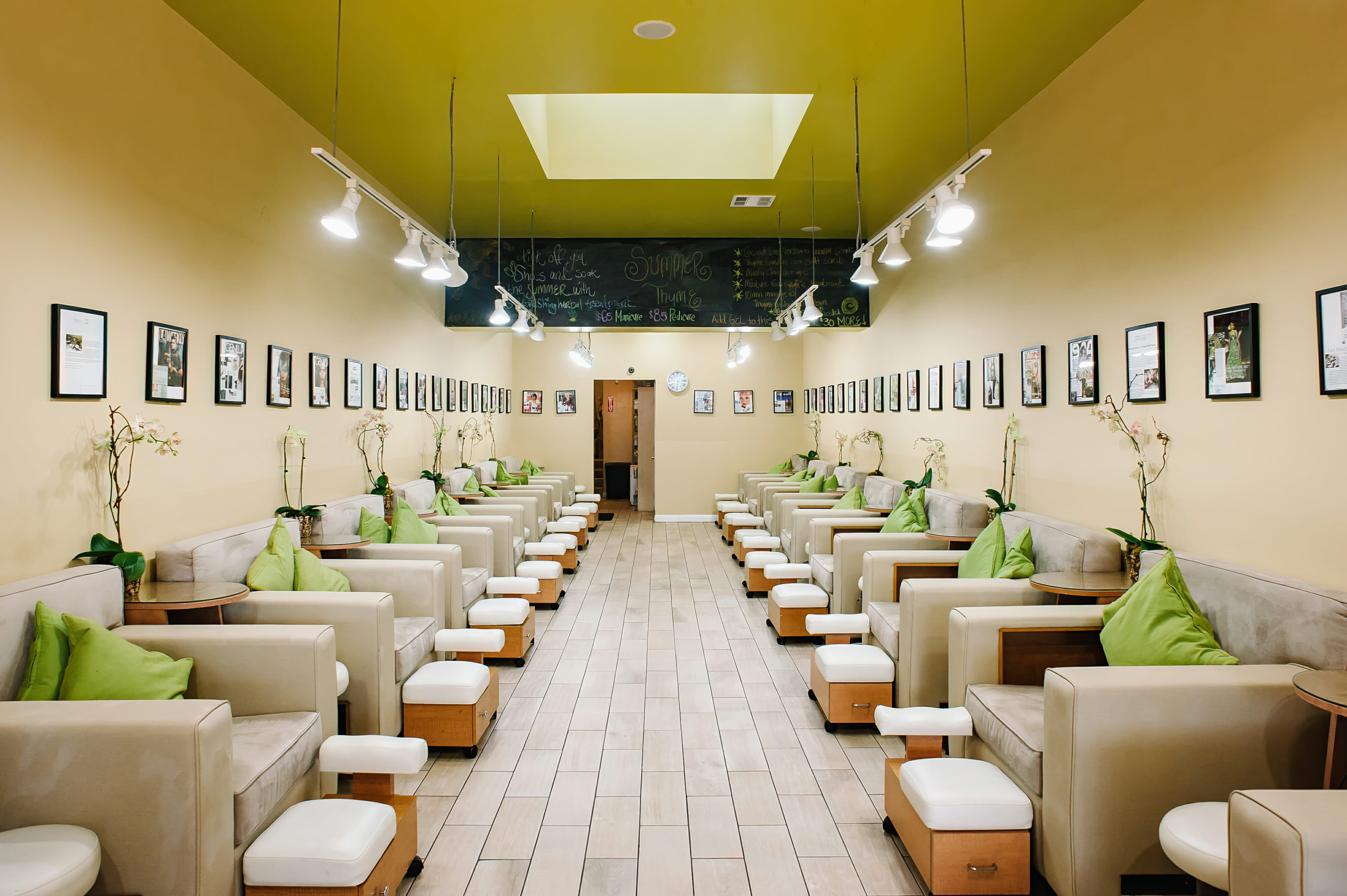 Bellacures is a renowned nail salon chain in Los Angeles, especially in Beverly Hills, known for its stylish, super hygienic, and luxurious services. Since opening its doors in 2006, Bellacures has been committed to providing a top-notch experience for its clients, focusing on cleanliness, comfort, care, consistency, and communication.
Bellacures believes in sparkle, which starts from the inside and manifests as a twinkle in the eye or even on the tip of your fingernail.
The salon offers a wide range of services, including:
Manicures
Pedicures
Nail enhancements
Waxing
What sets Bellacures apart from other nail salons?
Here are some reasons:
Instagram-worthy ambiance: Bellacures is known for its stylish and comfortable environment, making it a perfect spot for a relaxing and pampering experience.
High-quality services: Bellacures offers a variety of nail services, including gel manicures, which are a favorite among clients due to their long-lasting and glossy finish.
Top nail trends: Bellacures stays up-to-date with the latest nail trends, ensuring that clients have access to the most fashionable and cutting-edge styles.
Positive customer reviews: Clients rave about the attention to detail, professional staff, and clean environment at Bellacures.
Editor-approved: Bellacures has been featured in various publications, such as POPSUGAR, which named it one of the best nail salons in Los Angeles.
So, are you ready to indulge in a luxurious nail salon experience? Visit Bellacures and treat yourself to a pampering session that will leave you feeling refreshed and polished.
Nailbox LA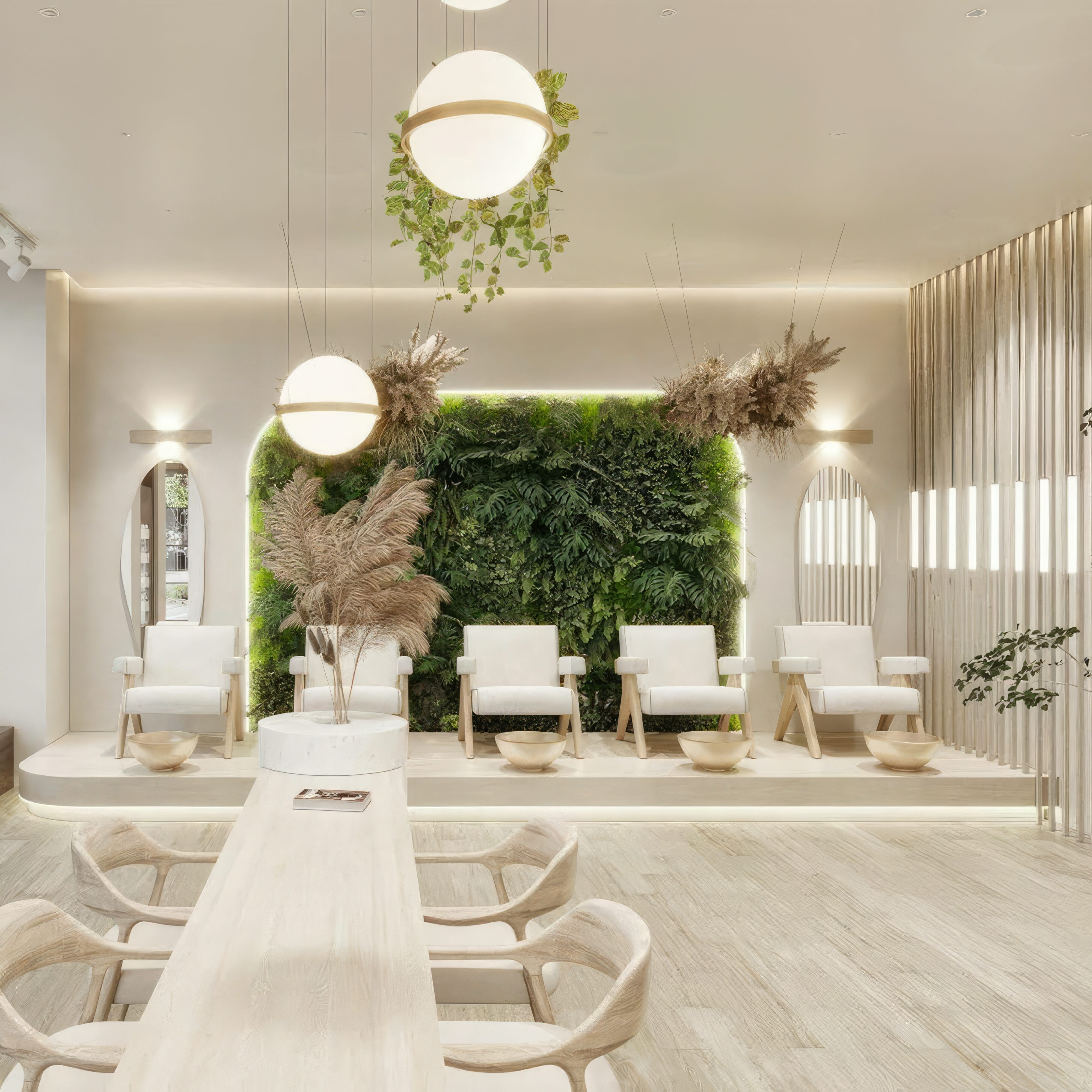 Nailbox LA is a trendy and stylish nail salon located in the Arts District of Los Angeles. The salon is known for its clean, simple, and beautiful design, which was inspired by Pinterest and design magazines. With a focus on providing a relaxing and enjoyable experience for its clients, Nailbox LA offers a wide range of services and features that set it apart from other nail salons.
The salon's interior design is truly eye-catching, featuring pink spa chairs, marble tables, copper pedicure bowls, and plants hanging from the walls. This modern and chic atmosphere creates a relaxing environment for clients to enjoy while receiving top-notch nail services.
Nailbox LA is committed to providing exceptional services and using only the best products. Clients have praised the salon for its cleanliness and the extensive assortment of nail polish colors from top brands. The salon offers various services, including manicures, pedicures, gel, spa packages, and Gel X extensions.
Some of the popular services include:
Signature Nailbox Manicure: $20
Signature Nailbox Pedicure: $35
Nailbox LA is more than just a nail salon; it's a destination for those seeking a luxurious and relaxing experience. The salon's modern decor, high-quality services, and friendly staff create an atmosphere that clients can't help but enjoy.
So why not treat yourself to a little pampering and visit Nailbox LA today?
Don't miss out on this chic and trendy nail salon experience. Visit Nailbox LA and indulge in the luxurious services they have to offer. You deserve it!