Minnesota winters are merciless on our hands and feet. By March, your cuticles are ragged, heels cracked, and nails desperately crying out for some TLC. Enter the humble nail salon - a veritable oasis that transforms your scraggly claws into objects of beauty. But with so many nail spots popping up across the Twin Cities, how's a girl to choose? Cue giant exhale - we've got you covered.
We exhausted our own fingertips testing out Minneapolis' top-rated nail joints to uncover some of the best salons that'll leave your fingers and toes looking flawless.
From blissful pedicures to rockin' acrylics, these fab salons offer serious pampering you won't find at your rundown corner spot.
We're talking luxury experience - hot stone massages, paraffin treatments, top-shelf polish. We know, be still our beating hearts!
The 4 Best Nail Salons in Minneapolis, MN
So kiss those ragged cuticles bye-bye, and let's dive into some of our picks for Minneapolis' top nail salons that'll transform your paws from grizzly to glam.
Mahalo Nails Spa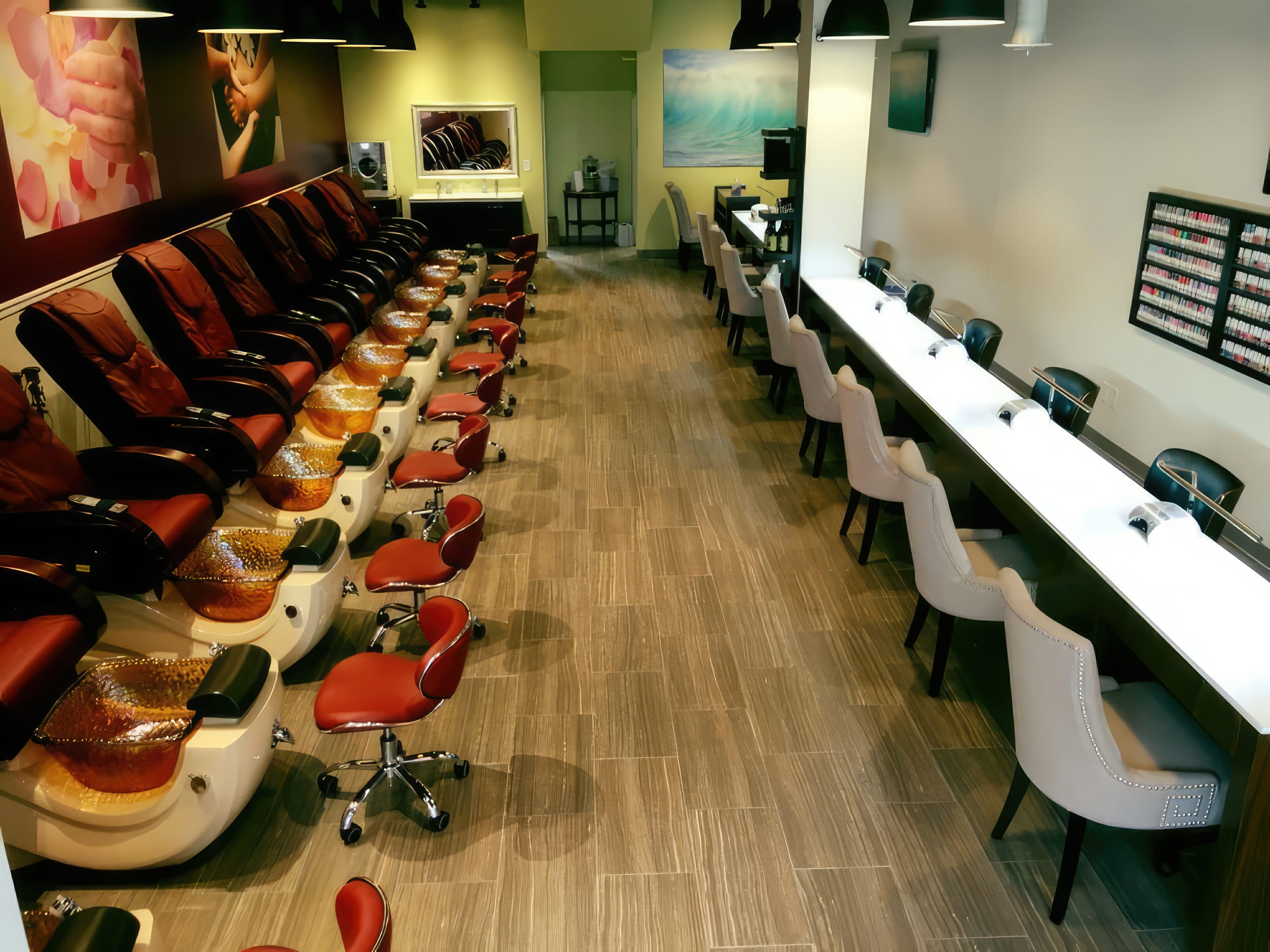 Mahalo Nails Spa is the best nail salon in Minneapolis that has built a reputation for providing exceptional nail care services in a friendly and relaxing environment. Your health and safety are their top priorities. They use hospital-grade sterilizers on all instruments, disposable liners for all pedicures, and one-time use on buffer, nail filers, and pumice stones.
The nail spa offers a modern and luxurious experience with a large selection of nail polish, a modern manicure bar design, state-of-the-art equipment, and luxury spa chairs. The salon is designed to provide an intimate and friendly environment to enhance your personal appearance and overall experience.
Mahalo Nails Spa offers a wide range of services, including pedicures, acrylic nails, manicures, and additional services such as paraffin treatments, nail design, and acrylic repair.
Liam, the owner of Mahalo Nails Spa, is known for his expertise in custom nail design. He keeps up to date with all the latest nail trends, and there's hardly a design he can't do. The salon is home to a team of highly trained and skilled nail technicians dedicated to delivering superior finishes and top-notch customer service during every visit.
Samantha's Mini Spa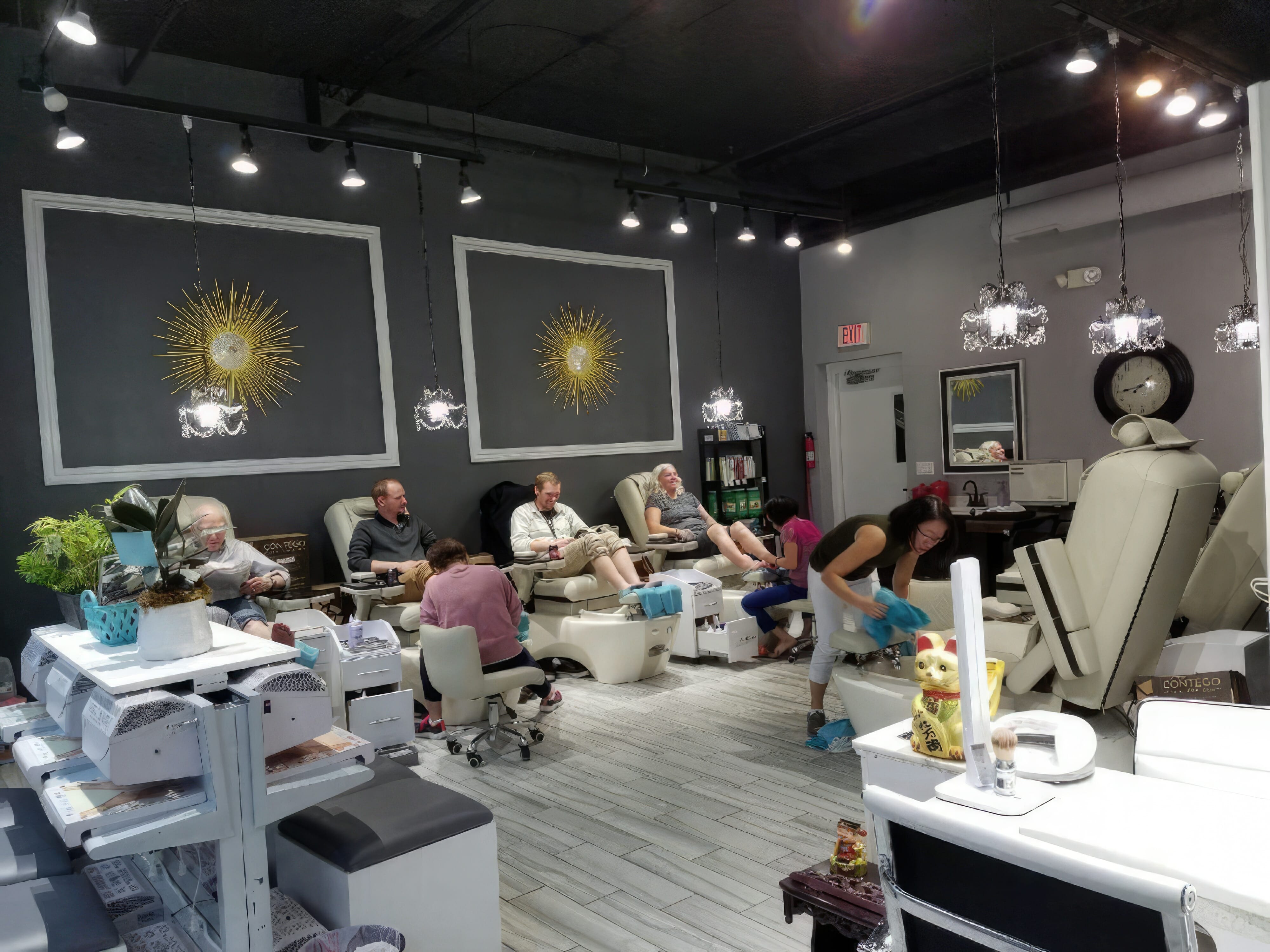 Samantha's Mini Spa is another wonderful nail salon in Minneapolis, known for its excellence in both service and skill. The salon offers beauty and wellness services for both men and women.
With a relaxing atmosphere and exceptional customer service, it has become a go-to destination for anyone in need of pampering and high-quality nail care.
The salon offers a diverse range of services, including:
Classic manicures and pedicures
Premium treatments for various nail styles
Reflexology
Waxing
Haircuts, coloring, and perms
Samantha's Mini Spa places the highest importance on the health and safety of both its customers and team members.
The salon has established rigorous hygiene standards and protocols, regularly sanitizing and disinfecting all equipment and surfaces.
Team members are well-trained in the use of personal protective equipment, ensuring a secure and sanitary experience for every visit.
Little Luxuries Nail Lounge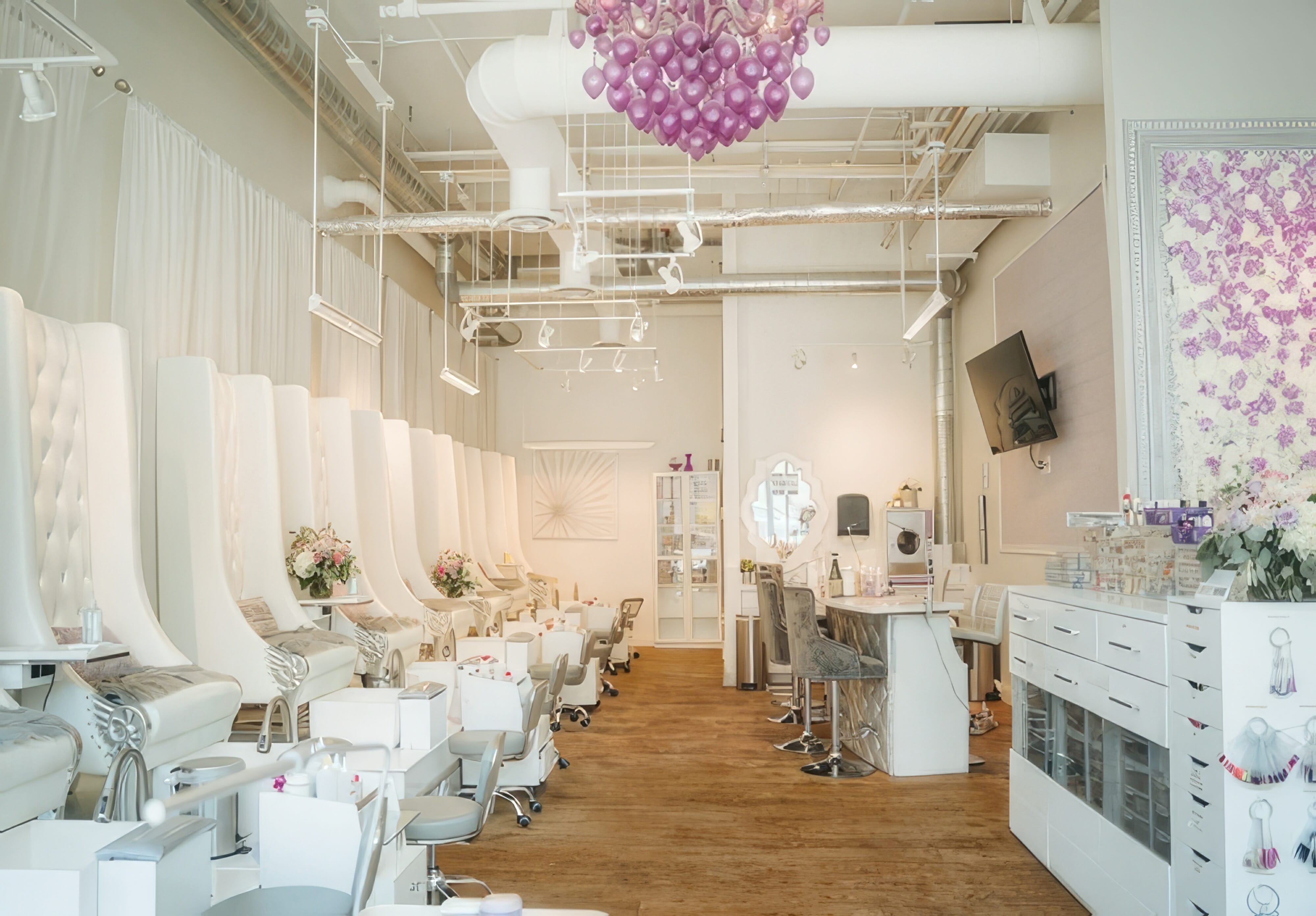 Little Luxuries Nail Lounge is a premier nail salon that has been redefining the nail industry in the Twin Cities since 2018. With a new location on the corner of the 4Marq Apartments building, a team of highly trained and skilled nail technicians, they are dedicated to delivering superior finishes and top-notch customer service during every of your visit.
Little Luxuries Nail Lounge offers a wide range of services, including:
Acrylic nails
Hard gel nails
Sculpted enhancements
Gel manicures
Lavish pedicures
The salon specializes in trendy nail art and designs, providing an unparalleled experience for its customers. With over 500 polish shades to choose from, clients have an extensive range of options. The salon also carries organic, cruelty-free, and non-toxic products.
The salon's welcoming and inviting atmosphere allows customers to relax, unwind, and enjoy an exceptional nail care experience. The interior features a purple chandelier, long rows of colorful nail polish, and a backdrop of purple and white flowers for customers to pose for photos.
Little Luxuries Nail Lounge offers promotions and discounts, with up to 25% off on selected items. Customers can also find promo codes and coupons online to save on their favorite services.
Envy Nails Uptown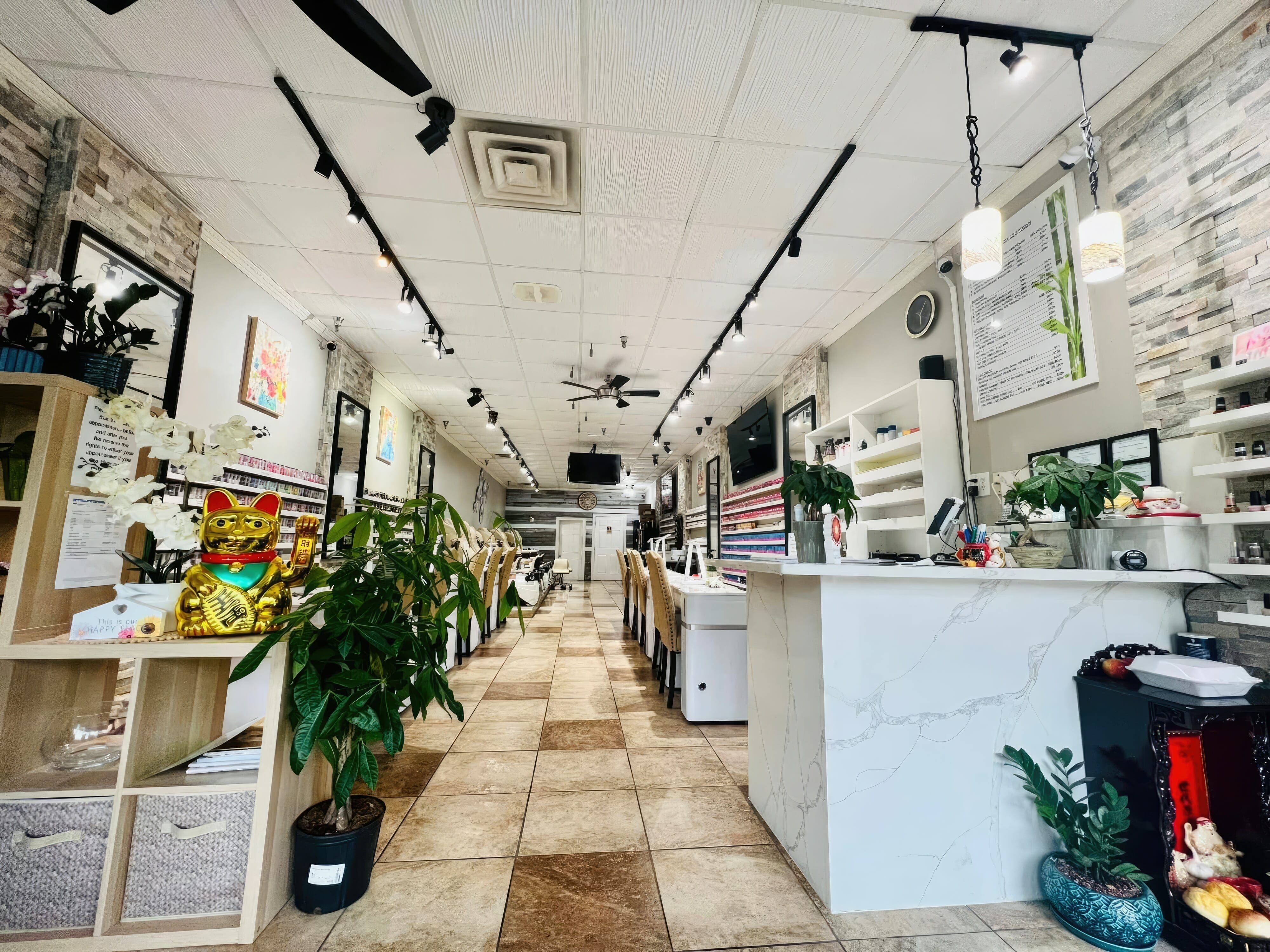 Envy Nails Uptown is a highly reputable nail salon boasting a range of premium nail treatments, allowing customers to choose from natural-looking nails or something bolder and daring.
Envy Nails Uptown is more than just a place to get your nails done. It's a welcoming and inviting space where customers can come alone or with friends to relax, unwind, and enjoy an afternoon of pampering and self-care.
The highly skilled nail technicians at Envy Nails Uptown are dedicated to providing unique and personalized nail and beauty services.
Customers rave about the quality of the services and the friendly staff, ensuring an incredible experience for both regular customers and first-time visitors.
Envy Nails Uptown offers a variety of nail care services, including:
Manicures
Pedicures
Gel nails
Acrylic nails
Pink and white
Shellac
SNS dipping powder
With a large color selection of regular polish, gel polish, and dip powder, Envy Nails Uptown offers a unique and personalized experience for every customer.
The salon also offers free parking in the back lot that they share with Bruegger's, making it a convenient choice for your next nail appointment.